---
ATTENTION: WE ARE NOT ACCEPTING NEW CLIENTS AT THIS TIME. WE CAN ADD YOU TO A WAIT LIST IF YOU WOULD STILL LIKE TO BE SEEN HERE.
---
Dr. Julie Lindner, EdD, LPC, NCC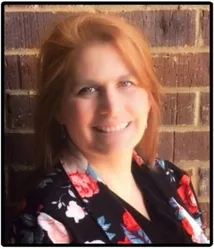 Dr. Lindner earned her Doctor of Education in Counseling Psychology degree from Argosy University Salt Lake City and also holds a Master of Science (M.S.), Mental Health Counseling/Counselor degree from the University of Phoenix. She is currently licensed as a Licensed Professional Counselor. She specializes in children, adolescents and adults and provides individual, group and family therapy.
Dr. Lindner is a veteran of the US Air Force and has a special interest in working with the military community. She has extensive training and experience in the treatment of trauma, attachment issues, autistic spectrum and behavioral disorders. In addition, Dr. Lindner has experience in the area of substance abuse and dual–diagnosis, as well as depression, anxiety, and bipolar disorders.
Her military experience has allowed her to work with individuals from very diverse backgrounds, which is why she understands that each individual is unique and does her best to modify each intervention to meet the individual needs of her clients. She has a passion to help others, as evident by her life of service. She believes that people heal when they feel safe. It is her hope to make each patient feel safe, valued and heard in an environment void of any judgement.
Dr. Lindner understands that when we can heal and feel better, we have a greater opportunity to feel more balanced, become better individuals, better parents, and better partners. Her approach is to treat everyone with respect and compassion; to help them gain the insight that they need to heal emotionally and feel secure and confident.

*I am NOT accepting new clients.
---
Julie Wilson, Counselor in Training
Hello! My name is Julie Wilson, and I am currently studying at the University of West Alabama to obtain a Master of Science in Clinical Mental Health Counseling. I received my Bachelor's in Psychology here in Huntsville at the University of Alabama in Huntsville. I have been involved with Transpire Life Counseling since January 2022.
I participated in an undergraduate internship and followed up with employment in psychological testing, client observation, and administration/billing duties. I am thankful for my experiences here because I feel that it has helped me grow as a counselor and has given me tons of resources to learn from!
As a counselor in training, I value the importance of building a successful client-therapist relationship together with the client. I believe in collaborating to work on therapeutic goals. I utilize and appreciate most theoretical approaches. I find myself often using a person-centered approach with cognitive-behavioral techniques. I also have a love for the art of play therapy. I am open to working with clients of all ages and presenting issues. I look forward to working with you and am so excited to be a part of your healing journey!
*I am NOT accepting new clients!



---
Emily Jackson, Counselor in Training
Hi! My name is Emily Jackson, and I am a graduate student in Liberty University's Clinical Mental Health Counseling program. I am excited to announce that I will graduate in December with my Master's degree, and I received my Bachelor's degree in Psychology from Harding University in 2021.
Though beginning the counseling process can feel intimidating, I remind my clients that there is strength in vulnerability. My approach to counseling is integrative and primarily includes Cognitive Behavioral, Person-Centered, and Solution-Focused techniques. I assist clients with a variety of concerns, such as anxiety, depression, ADHD, trauma, grief, life transitions, and relationship difficulties. Because counseling is collaborative in nature, I work with my clients and their families as needed to develop effective treatment plans to help them reach their desired outcomes. As your mental health counselor, your goals become my goals, and I will do everything I can to support you in processing life events and making adaptive changes in your life.
I look forward to assisting you on your journey to improved mental health!
*I am NOT accepting new clients!
---
Adrianna Young, Counselor in Training